Courtesy and complete attention is what you can expect from Okotoks GM. Our fleet program provides a VIP treatment to all businesses no matter their size. Our fleet representatives will tailor every aspect of your fleet to match your business's unique requirements and follow up with you to ensure you're satisfied with your fleet's performance. Whether you're buying or leasing as few as 1 or as many as 40 cars or trucks our Fleet Department will provide you with the attention and expertise a busy business owner deserves.
Okotoks GM has unequaled new and pre-owned fleet inventory at our disposal for immediate delivery. We also source all manufacturers for our clients. Using our extensive experience we can aide in recommending proper specifications, after-market installations, logistics and disposals.
It's Easy to Qualify and Apply
Joining the ranks of satisfied GM Fleet vehicles customers is a simple process. Once you've qualified and applied, you become eligible to receive a Fleet Account Number (FAN), which allows you to take advantage of a variety of special Fleet program allowances on eligible GM vehicles.
Why Okotoks GM?
Full service, parts and body shop all under one roof
VIP fleet program
Focused Fleet Services Include:
Pick up & delivery
Standardized units
Accommodation of large fleets
Special rates for loyal customers
What is Business Elite?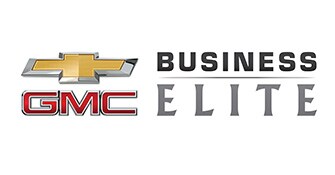 Business Elite is an incentive designed specifically for business owners who use vehicles as and internal part of their business operation. It offers a choice of highly valuable upfit options - at no cost - that can help improve business efficiencies and aid in the cost of vehicle ownership. see your dealer for eligibility details and more information on this easy to use program that can help improve your business.