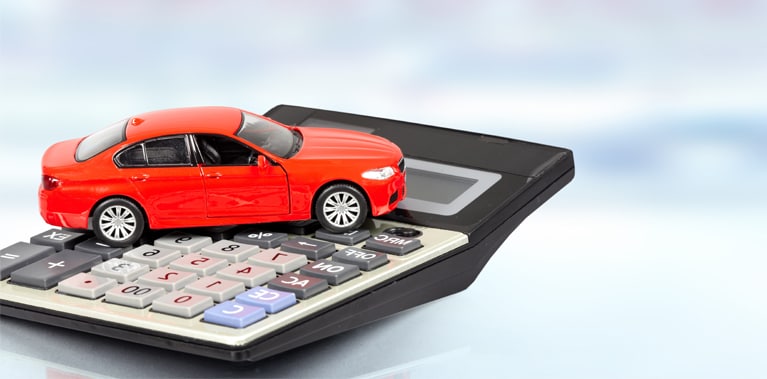 Everyone should be able to buy a new or used car. Maybe you've made credit mistakes in the past, stuff happens! But even if you've been turned down by other auto lenders, Okotoks GM will work with you to get you an auto loan you can afford. This will let you get into a new or used vehicle quickly. If you have bad credit, or even no credit, we'll help even if you are currently going through a divorce or bankruptcy, or need special auto financing. We'll help you every step of the way to find an auto loan solution that fits your unique situation.
Bad Credit
Your credit score measures your financial health based on your payment history, length of that history, overall debts owed and other factors. Credit scores range from 300-850, and "bad credit" is usually anything less than 500. The good news is that you can still get into a vehicle with less than great credit. Bad credit shouldn't stop you from owning a vehicle, and you're not alone because millions of people in Canada have bad credit. Whether you have bad credit, no credit, or are pursuing bankruptcy; we can find you the best auto loan in Alberta.
With a low credit score rating, it can be difficult to get a credit card or a loan through regular financial avenues. Getting a car loan is usually much easier, because car dealerships have a variety of lenders to choose from to find an interest rate suitable for your needs. The fact that these loans are secured by vehicles is a strong incentive for lenders to offer reasonable rates as well.
After Bankruptcy
Even if you've declared Bankruptcy, remember that it's still possible to get a car loan. We understand that sometimes good people find themselves in tough financial situations. No matter what your situation, we are committed to getting you an auto loan that works with your current situation, at an affordable rate.
It is possible to get a car loan right after bankruptcy, you don't need to wait months or years for your credit to recover, as there are a host of affordable options available. Getting a car loan can even be a valuable tool to help rebuild your credit when you make payments consistently.It is important to be realistic about what you expect in your new vehicle after bankruptcy. The terms of your loan agreement will probably be different from what they would be if you hadn't claimed bankruptcy. Your interest rate may be higher, or there may be other details of the loan that are more stringent than if you had an average credit history.
It is very likely you won't qualify for a luxury vehicle, so that Cadillac Escalade or Corvette you've had your eye on might need to wait. A nice, yet practical vehicle that works effectively with your budget is the best vehicle to choose after bankruptcy.
Choosing the right lender will make your experience getting a car loan after bankruptcy a good one. Okotoks GM has lots of experience working with people just like you to put together auto financing that fits their unique situation. Whether you have bad credit, no credit, or are going through bankruptcy, we can get you a deal that works for your lifestyle and budget. We have solid relationships with tons of National lenders. This variety means we are able to deliver lower rates than others.
Most importantly, we know it can be intimidating trying to get a car loan when you are going through bankruptcy. Don't be intimidated! We know that financial difficulties fall upon the best of people. We are here to make you comfortable at every step of the vehicle financing process, that's why our commitment to customer service is the cornerstone of how we do business. We're here to help so you drive away happy!
Rebuilding Credit
Car loans are a unique and beneficial way to improve your bad credit score. Showing that you have a history of making payments on time makes up a large portion of your credit score calculation, and an easy to obtain auto loan gives you the opportunity to prove yourself. Creditors also like to see that you've got a variety of different loan instruments that make you a well rounded consumer. The diversity that an auto loan adds to your credit profile further boosts your ability to rebuild your credit.
It's also helpful that an auto loan is a fixed and predictable way to build your credit. Unlike a credit card, which varies from month to month and offers the possibility of making frivolous purchases that don't help you in the long run, an auto loan is the same every month and is a restricted credit account related to something you need. A reliable vehicle is not just a way to rebuild your credit, it is an investment in peace of mind and stability.
The key to successfully rebuilding your credit with an auto loan is making payments on time, every single month. It is best not to use any grace period to see maximum improvement in your credit score. Although you won't incur interest during your grace period, using it can still negatively affect your score - making it more difficult to rebuild your credit.
Another way you can rebuild your credit and improve your credit score is with car title loans. A car title loan is a secured loan where you can use the vehicle title as collateral. When you get a title loan, you must allow the lender to put a lien on the car title and temporarily pass the title to the lender. Interest rates are usually higher with title loans, but you are likely to be approved even with very bad credit. In addition, paying off a car title loan can allow you to become eligible for more traditional loans in the future.
If you have bad credit, it doesn't mean you are a bad person. Many creditors do see bad credit as a reflection that someone can't be trusted with their financial responsibilities, and a car title loan can give you the opportunity to prove them wrong by making payments on time consistently. Creditors report when you take out a loan, and also report when you make on time payments, so making every payment on time will not go unnoticed!
If your payments are late, this will be reported also, so you should be very careful when obtaining a car title loan - making sure that you are capable of making payments, and committed to doing so.
As you can see, there are lots of financing options at Okotoks GM no matter what your financial situation. Come on down to our car dealership at 101 Northgate Drive to see how we can help you get the vehicle you want. Got a question? Give us a call at (403) 938-7874 and our financing experts will be happy to guide you.