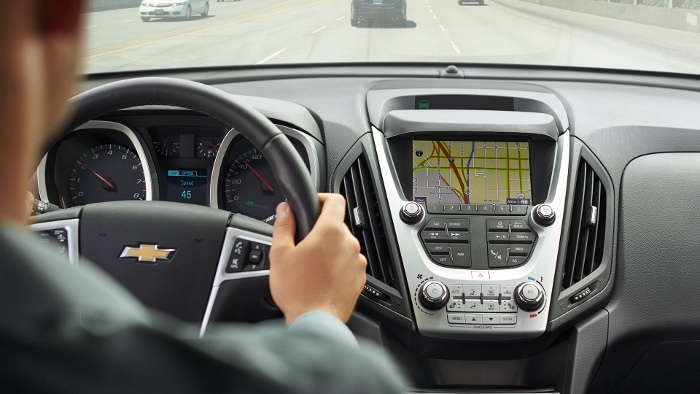 The Calgary International Auto Show just wrapped up a successful five-day run, and General Motors (GM) was a major focal point. Buick SUVs, Chevy sedans, and GMC trucks proved very popular amongst the thousands of attendees who enjoyed one of Western Canada's largest new car and truck exhibitions, where a healthy dose of the latest automotive technology was also on display.
One of the biggest topics discussed at the GM exhibit was autonomous driving. GM's self-driving vision is ready to blossom, starting with the Chevy Cruise AV model's launch in 2019. When it debuts, this groundbreaking vehicle will be the first production-ready vehicle engineered to function on its own, with no steering wheel, manual controls, pedals, or driver. Safety, performance, and efficiency are all critical components of the Chevy Cruise AV, and the team at Okotoks Chevrolet serving Calgary, AB is excited to see this automobile in action.
Chevy Cruise AV testing began in January 2017, with three consecutive generations (each more refined than the last) put through their paces in challenging, large-city environments. This car is one of the world's most advanced vehicles, and one example is a special roof module that integrates much of the cutting-edge equipment needed to operate the Chevy Cruise AV: sensors, cameras, LIDAR, and other high-tech implements.
In a similar vein, there was much discussion surrounding Maven, General Motor's new car-sharing service, and last month's successful launch in Toronto. Maven offers customers an extensive menu of vehicle choices, with no sign-up or membership fees. And the upside is huge: studies have shown that for every shared car on the road, 10 privately-owned cars are rendered unnecessary.
Visit our local Chevy dealership for more news regarding the 2018 Calgary Auto Show, and to test drive terrific vehicles like a Chevy Equinox near Calgary, AB!