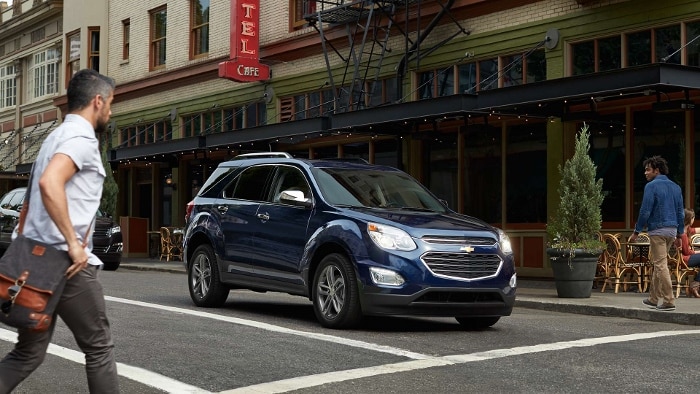 Driving in a city like Calgary provides for some interesting safe driving practices. We at Okotoks Chevrolet Buick GMC understand that it can be a difficult thing for some drivers, so we have put together a small list of a few ideas to help you out. Whether you drive a Chevrolet Equinox or a GMC Terrain, we're sure these tips will help.
First off, try and not drive in the city during rush hour if at all possible. If you work in the city, obviously this isn't a possibility. However, if you're visiting someone in the city, try to plan your visits during off-peak hours. It will help keep your tension to a minimum and you'll have a better experience.
Keep your eye out for crosswalks also. They are usually well marked, but that doesn't mean that every pedestrian will use them. On occasion, you'll have someone bolt through an intersection when they really shouldn't. Be on the lookout for people who are crossing when they shouldn't, they are just a tad impatient and you'll need to watch out for them.
Another thing you'll need to keep your eyes on are taxis. In response to someone hailing a taxi, they can make erratic movements to get to their fare. Keep a safe distance from taxis, especially if they are looking for a fare. Also keep an eye out for passengers exiting the taxis. While they are supposed to exit on the sidewalk side, some people have been known to exit on the wrong side, into traffic.
Many cities have spaces along the roads for parallel parking. This can provide it's own issues with people entering and exiting their vehicles into traffic. Also, they can merge into traffic at any moment, even when it's not safe to do so!
The Buick Verano has a National Highway Traffic Safety Administration five-star overall vehicle score for safety, which is a stand out option for city driving. The Buick Regal has available Blind Zone Alert to help your blind spots while you're driving in Calgary as well. You can't miss with any of the line up of Buick models we have available.
Take some time to stop in at Okotoks Chevrolet Buick GMC and talk to one of our sales people to find out more about how one of our Buick, GMC, or Chevrolet models can help keep you safe in the city.