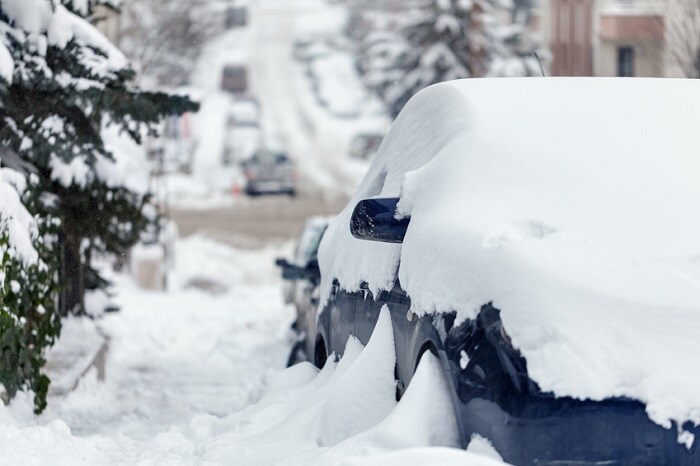 Winter is fast approaching here in Calgary, AB, and one thing that should be on the top of your to-do list is winterizing your vehicle. Ice and snow take a toll on cars, trucks, and SUVs, and make driving conditions treacherous. You want to make sure your vehicle is ready to face the wrath of a Canadian winter, and our Calgary car dealers can tell you how.
One of the most vital but easily overlooked things to take care of are your windshield wipers. Refilling your wiper fluid and switching to winter wipers can mean the difference between seeing where you're going clearly during a snowstorm or crossing your fingers and anxiously awaiting a break in the snow. Speaking of wiper fluid, you're going to want to check your coolant and oil as well. Consult your owner's manual for the proper antifreeze/water mixture for your coolant, and make sure you fill it to the maximum line. This will prevent fluid from freezing in your radiator. For some vehicles, it also makes sense to switch to a thinner oil prior to extreme winter weather.
You're also going to want to make sure you've got tires that are up to the challenge of traversing snowy and icy roads. Some folks go all-out with studded tires for added traction on particularly treacherous terrain. While fuel efficiency will decrease with heavy duty winter tires, your peace of mind is sure to go up. If you've got all season tires, you should be good to go, but it's not a bad idea to have them checked out and make sure you aren't coming up on a needed tire replacement.
Your battery is another component you'll want to get checked out. Battery capacity goes down in cold weather, so you want to make sure your battery is in good working order. That includes checking battery fluid levels, cables, and terminals.
For more great tips on winterizing your vehicle, check out this guide from Bridgestone. If you're looking for a little help getting your vehicle ready for winter, you can count on the expert technicians in the vehicle service center at a car dealership near me. Be sure to check out our service and parts specials, including our Winter Tire Sale to save on needed service and parts.