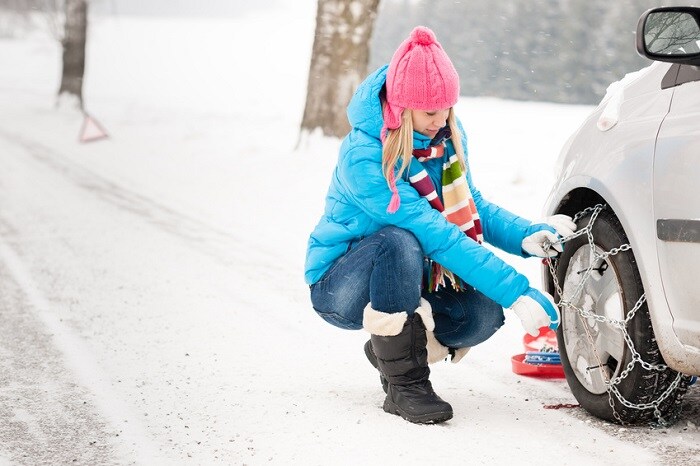 There's no arguing the fact that an award-winning Chevy Silverado is more adept in winter conditions than a Chevy Camaro. However, just because the Chevy Camaro lacks the power, weight, and drivetrains of a heavy-duty pickup truck, it doesn't mean a Chevy Camaro, Chevy Sonic, or any other Chevy car can't be driven during winter. Just follow these tips from Okotoks Chevrolet Buick GMC, one of the top-rated Chevy dealers serving Calgary, AB.
Slow acceleration/deceleration: In winter, it's important to move slower and give yourself more time to reach your destination. This is also key when it comes to avoiding skids and spins. When you accelerate slowly, you give your car time to establish good traction. The same goes for when you're decelerating at a stoplight. Applying light pressure to the brake will help you come to a clean stop with no fear of skidding.
Keep rolling: In snowy conditions, there's an art to gauging the movement of surrounding traffic and factoring in your car's speed so that you can keep rolling whenever possible, without stopping. In winter, even moving at 5 mph is better than coming to a full stop, since there's a huge difference between the power needed to move from a stopped position and the power required to accelerate an already-moving vehicle.
Fluids: Whether you drive a Chevy Malibu or a 2018 Chevy Equinox, it's a smart move to always keep your gas tank at least half-full during winter. A half tank of gas (or more) helps you avoid frozen gas lines. Similarly, make sure your wiper fluid reservoir is always full/near-full, and that your antifreeze is not only full, but measured to the right balance between antifreeze and water.
For more winter driving tips, contact our local Chevy dealership today!